Visit artyGladys for a card or two and a chat …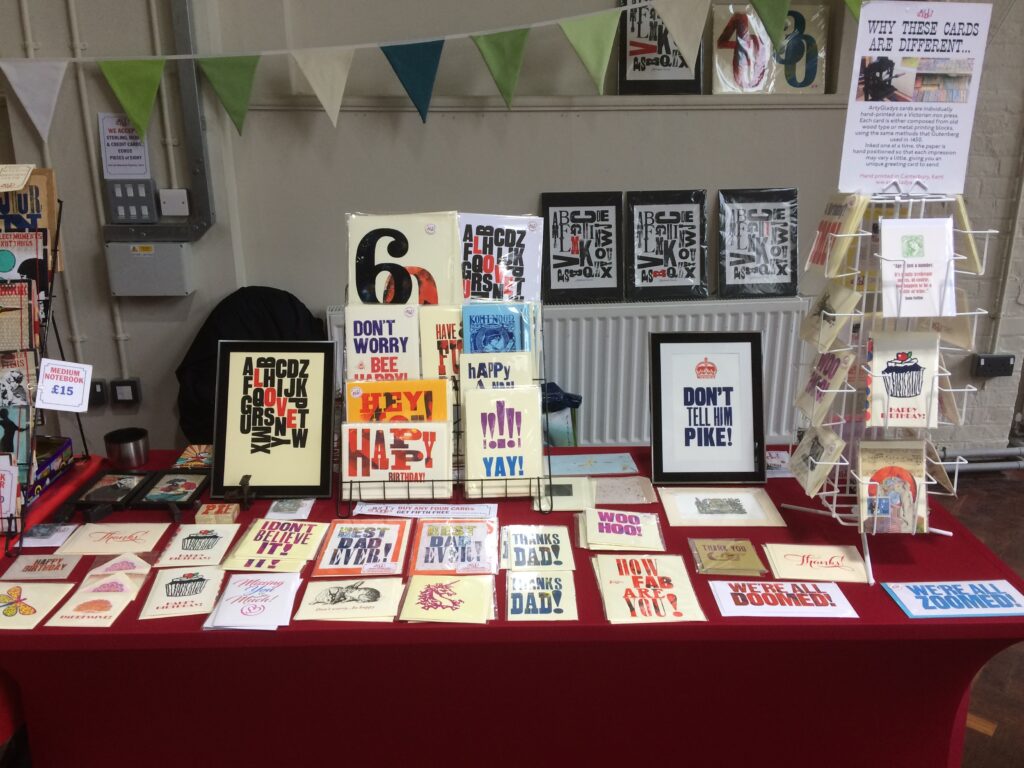 The next market will be announced here
ArtyGladys is a regular at the Umbrella Centre, Whitstable on the last Sunday of the month and Westgate Hall Canterbury. They start again in April, on the third Saturday in the month
The first part of the year is usually quiet, but we will be looking out for new venues.
In 2022 we participated in the new market at Platform shop, Canterbury. They have some lovely gift ideas and you can find them online here
Meanwhile, our shop www.shop.artygladys.com is always open!