Thanks to a lengthy overhaul from David from Harry Rochat, the ArtyGladys press is now fully operational. A new run out leg has been made and fitted, and the balance and tensions adjusted perfectly.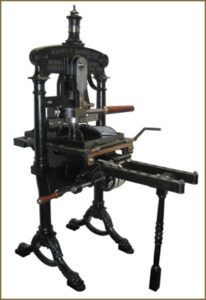 The picture shows one of Rochat's Albion presses, sporting a similar leg to the one supplied.
For some up to date photos, please click here.